How to fix Hikvision CCTV system not working CCTV systems are relatively simple systems, meaning that trouble-shooting to discover solutions for f
How to fix Hikvision CCTV system not working
CCTV systems are relatively simple systems, meaning that trouble-shooting to discover solutions for faults is easy. The following is a guide to helping fix faults on your CCTV system – starting with fixing a single camera not working and then addressing the issue of all cameras not working.
If a single Hikvision camera has stopped working then there are 3 potential reasons / ways to fix the CCTV camera problem:
Cable issue
Power issue
Camera issue
If all Hikvision cameras have stop working, then it's most likely to be either:
Power issue: if all cameras are powered off the same power-supply, then it can be possible for all the cameras to go down at the same time as the power supply fails.
DVR issue: if the DVR goes down, then it should be fairly obvious as nothing will show on the screen – i.e. no software will load. A simple check here is to try to re-boot the DVR, or check the power to it. If no luck here then you'll need to change your Hikvision DVR.
CCTV not working for Cable issues
Cable Disconnected from DVR
Cable disconnected from CCTV camera
Cable snagged / cut e.g. eaten by mouse
CCTV not working for Power supply issues
Separate power supply: the quick thing to check here is if the power supply is pushing out any power / volts (you need at least 9V – ideally 12V). If not, check the fuse. Then if not, you can simply buy a replacement power supply.
POE-powered cameras: the problem here can only be the cable being snagged, or it maybe that it's a super long run and there's too much power loss on the cable. The way of testing this is to see the amount of power (volts) at the camera end of the ethernet cable. N.B. if there is some power – but too little e.g. 9V – then the camera will partially work, but all features may not work properly e.g. IR beams not powering up properly at night.
CCTV not working because of camera faults
If there's power to the camera and continuity through all cores of the cable then the problem will be with a faulty camera. CCTV cameras become faulty due to many reasons – including age and environmental conditions.
Still, need help?
If you still need help with your Hikvision CCTV system, then get in contact with our team to see if we can help you >>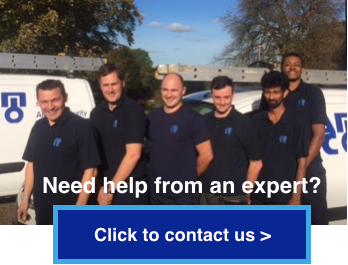 Or if you know you need an engineer then book an 'on-site visit' where one of our trained engineers comes out to your site to fix your problem. Book an engineer visit here or email us at help@smartsecurity.support