Can't view Hikvision CCTV cameras remotely via app The most common reasons for not being able to view CCTV video images remotely via the Hikvisio
Can't view Hikvision CCTV cameras remotely via app
The most common reasons for not being able to view CCTV video images remotely via the Hikvision iVMS-4500 app (on your phone or computer) are:
Public IP address has changed
Network cable / internet cable un-plugged
System not set-up correctly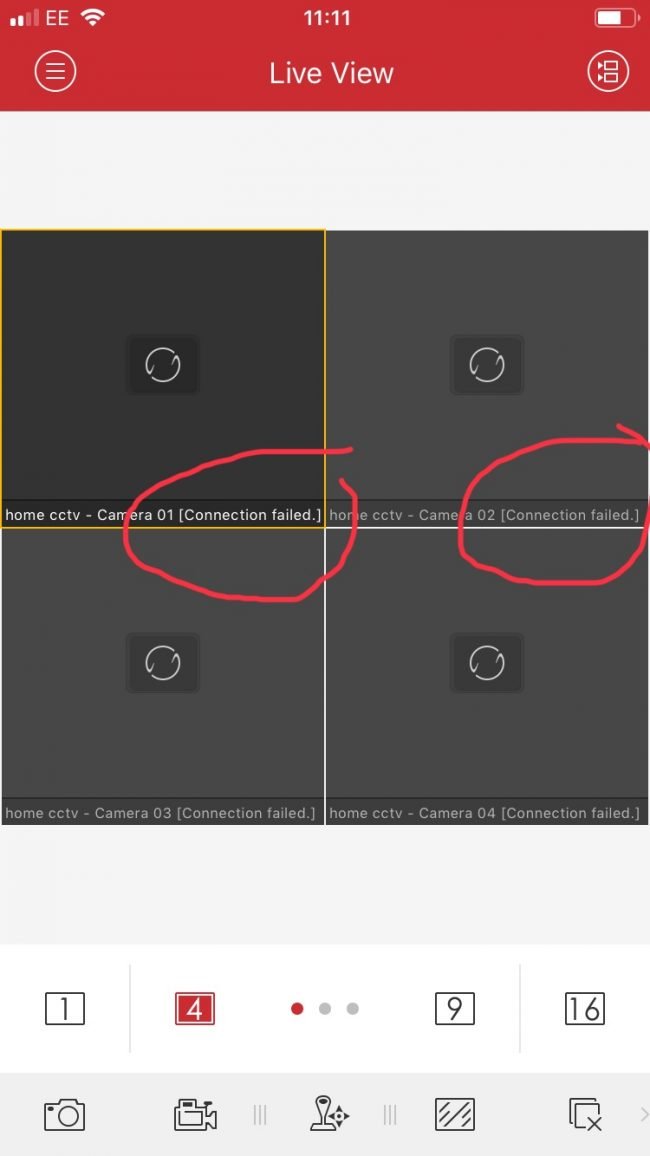 How to check your CCTV IP is set-up correctly
A quick way of checking with your Hikvision CCTV 'connection failed' problem is to do with your IP set-up is to check what your current IP address is, and update it in your system settings. You can do this by using: https://whatismyipaddress.com/
If you then copy and paste the IP address (the 9 digit number: XX.XXX.XX.XX) into the system details of your 'set-up configuration' as per below.
Hikvision app set-up / configuration process
Click navigation tab (top left) and select the 'Devices' option
Select correct device (you probably only have one listed)
Edit the device information, but clicking on the 'pencil icon' (top right) – adding the IP address is the 'Address' field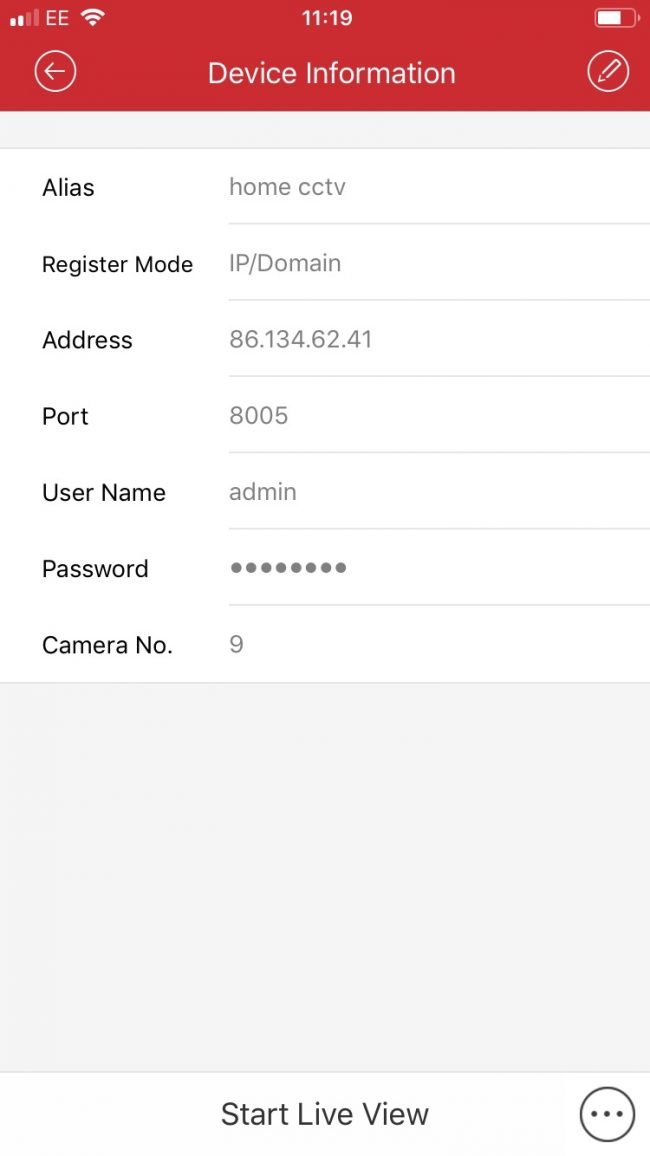 Once you've done this – check if you can see the cameras live on your app. If the IP address is correct, then you should be able. The next step you should then do is follow the instructions of how to 'fix your Public IP address problem' below …

How to fix Public IP address problem with Hikvision CCTV system
In the UK, most domestic properties do not have a 'static' IP address but instead have 'dynamic' IP addresses, meaning that the IP address of your property constantly changes. The problems that a dynamic IP causes for your CCTV system is that Hikvision's app software will not know what your IP address to connect to – as it is constantly changing.
There are 2 ways to fix this dynamic IP problem:

1) Sign up to Hiksivion's Hik-Connect service
2) Sign up to a DDNS provider
Both of these services identify that your IP address has changed, and therefore re-routes the service that's trying to connect to it.
How to sign up to Hik-Connect service
Download the latest Hik-Connect app via the the website www.Hik-Connect.com
Check whether your DVR firmware is updated and supports Hik-Connect (most new DVRs should support this)
Enable 'Hik Connect' on devices (e.g. your phone / laptop that is connected to your DVR)
How to sign up to another DDNS provider for your CCTV
SmartSecurity provide a managed service – which means that you don't need to deal with any of these issues – as we'll deal it with you. Contact us via help@smartsecurity.support for more information.
How to fix CCTV network cable / internet cable un-plugged problem
This is a classic 'check your system is plugged in' solution to the problem – check whether one of the leads into the DVR or into the router has come out. An additional check – if you've checked everything else – is that the ethernet cable plug has been terminated correctly.
Still need help?
We provide both a remote (via the telephone) and engineer on-site service to help fix Hikvision CCTV problems for customers. Make an enquiry here >>