Taking a look at some common problems faced with the Texecom Veritas (V8 or R8) panel, and offering smart security tips on how to solve them.
Fixing problems with your Veritas alarm
The following is a list of the top problems people face with the Texecom Veritas panel series (V8C, V8, R8 & R8+), and tips on how to fix your Veritas alarm problem.
If you really need to fix problems with your Veritas or Premier alarm, then we offer a Texecom support service – either remote support (via a telephone call) or via an engineer on-site visit.   CLICK HERE TO BOOK GET HELP >>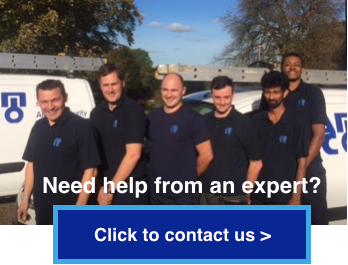 As a general note, a lot of problems with Texecom Veritas alarms are to do with the battery being old – and causing the system to malfunction.  We offer a various battery replacement services (remote and on-site) here >>
Can't set Veritas alarm following activation
To reset your Veritas alarm after an activation, you need to:
Put in your code into your Veritas alarm
Then press the [RESET] buttont
Then try the FULL SET procedure (to test the system is working properly)
If nothing is happening when you try to re-arm your alarm, then you probably need further support.
To double check how to reset your Veritas alarm, watch the following how to video . . .
Veritas alarm won't set and the tamper light is red
Enter your code then press the [RESET] button. If the tamper light turns off, then you can continue to use your alarm as normal however you may have an intermittent tamper fault and we would recommend you contact your alarm installer.
If the tamper light is still on, the first thing to do here is, check your keypad lid, your main alarm panel lid and the lids to your sensors. If you find an item has been disturbed accidentally then re-fit the lid and follow the reset procedure. If the problem persists then contact your alarm installer.
For most tamper issues it is still possible to set the system with a tamper fault, just follow the bypassing a zone procedure and omit zone 9.
If you are still unable to set your alarm then you may have a code tamper, and we suggest you talk to SmartSecurity's telephone tech support here >>

Veritas alarm won't set and the unset light is flashing green once a second
This means you have a power issue with your Veritas alarm. If you have had a power cut or surge the fuse protecting the alarm could have blown. Try the steps below. When the fault is rectified the green light will be on constantly:
Check your main consumer unit. Make sure all the trip switches are on.
Replace the 3A fuse in the fused spur protecting the panel.
If this hasn't helped it may be that an internal fuse has blown. Contact our telephone tech support for remote assistance >>.
Veritas alarm won't set and the unset light is flashing green twice a second
Again, this is a power fault but a problem with the internal backup battery. Your can buy a replacement battery for your Texecom Veritas alarm from our shop – SmartSecurity.Store.
It is possible to set the system with a battery fault, just follow the bypassing a zone procedure and omit zone 0.
If you need to buy a new battery for your Veritas alarm, we'd recommend buying the 3.4ah 12V.  BUY HERE >>
N.B. Veritas alarms can take any 12V battery.  The normal options are 2.1ah, 3.4ah and 7ah.  Your alarm will work with any of these batteries (the 'ah' essentially refers to the size / back-up capacity of the battery), but we'd recommend the 3.4ah – as it's the 'middle' option – and therefore is 1) guaranteed to fit into your panel 2) provide you with good back-up battery time (rather than going for a 2.1ah, which may be smaller physically, but also means that it won't give your system such a strong back-up).
BUY 3.4ah 12V VERITAS ALARM BATTERY HERE >>

OR, if you want to buy a 2.1ah or 7ah you can buy any Texecom Veritas alarm battery from our selection here >>
+ if you don't want to change the battery yourself, you can pay for one of our team to visit your property and change it here >>

What does a flashing number (1,2,3,4 etc) mean on my Veritas alarm?
If once you've unset your Veritas alarm, one of the lights on the keypad is still flashing – this is an indication of the fact that this zone was triggered and / or there is a fault on one of these zones.
What you should if this happens is:
1) Make a note of which light(s) was flashing
2) Press [RESET] again – this will cancel the flashing light
3) Check to see what might have triggered the sensor in the corresponding zone / room
N.B. if the flashing light won't turn off on your Veritas alarm, then this means that there is a fault on that zone.
Veritas alarm keypad isn't showing any lights and is dead / completely unresponsive 
A dead keypad may be caused by either a damaged wire, lack of power to the alarm, a worn keypad or a worn panel. Perform the same checks as for the power issues above. There's further trouble-shooting tips around your keypad not working in this more in-depth article here.  If this does not work then contact you'll need a call out.
How to download an event log on your Veritas alarm
If you don't have an LCD keypad fitted on your Veritas panel, it is still possible to download an event log – to see the back history of events.  N.B. only 80 events maximum are stored in the history.
To download the log, you will need need the Veritas UDL software (which can be downloaded here), and additionally you'll need a link wire (which you connect into the PCB inside the main control panel).  Using the Veritas UDL software you then simply follow the instructions to 'download event log', and you'll have a complete history of activity covering the last 80 activations.
Full Texecom Veritas user manual
If none of these are linked with the problem with your Veritas alarm, then you may want to check out the Veritas user manual.  You can access the Veritas user manual online here, or you can download a .pdf of the Texecom Veritas alarm manual here.
Get support for your Texecom alarm
If you've got a problem with your Veritas alarm that you really want to fix, then a good, quick and cost-effective option then we offer both 'telephone support' and 'on-site engineer support'.  Get more information on how to access this service here >>