Texecom Technical Support
TexSupport is a Technical Support service for owners & installers of Texecom Security equipment from the smart guys at SmartSecurity.  If you've got a problem with your Texecom Veritas or fault with your Texecom Premier alarm system then TexSupport is a good starting point to help solve those problems.
Texecom telephone helpline
If you've got a problem with your Veritas alarm that you really want to fix, then a good, quick and cheap option is to use our TexSupport telephone helpline service. This Texecom helpline gives support for Veritas alarms and Premier alarms.   Set up a call with a Texecom technical support specialist online here >>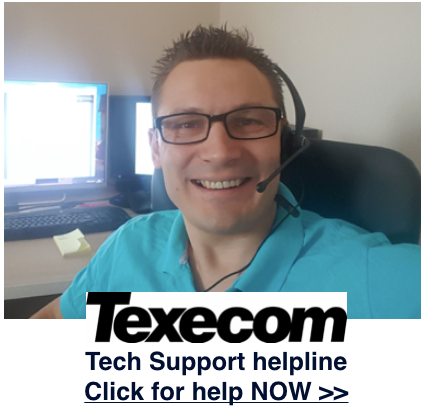 Marian heads up our TexSupport help desk, and is our resident in-house Texecom equipment guru.  What Marian doesn't know about Texecom security technology isn't worth knowing –  having worked as an alarm engineer for the last 10 years, specialising in installing Texecom equipment across the UK.

The TexSupport help desk is an international service, providing support all around the world – including US, UK, Europe, Slovakia (specific language support available), Australia, South Africa and India.
Texecom equipment deals
You can buy Texecom equipment from our sister shop SmartSecurity.Store.  Texecom alarm equipment you can buy includes:
Batteries (alarm panel & sensor batteries): BUY HERE >
Sensors
Panels
Panel kits
Spare parts (e.g. PCBs, PSUs, fuse, covers etc.)
Veritas alarm problems
Here's our tips on how to fix problems with Veritas alarms, providing a trouble shooting guide to help solve faults and errors on your Texecom alarm . . .
N.B. the most common problems we find are related to alarm battery failure – with the battery in your alarm getting too old, and needing replacing.  You can either buy a new batter yourself (following our battery guide here) or pay for an engineer to visit your property to change it.

Premier alarm problems
The Texecom Premier is a complicated alarm system, with an especially complicated menu system.  Here's our guide on how to fix faults and problems with your Premier alarm:
Common Texecom alarm problems
There are a number of standard common problems you find with Texecom equipment, here's a breakdown (and some useful links) to help fix there:
My Texecom alarm is buzzing: learn how to fix buzzing alarm here >>
I have a fault message showing on my Premier alarm key pad: view what Premier fault messages mean here >>
I can't set alarm following an activation
The system won't set and the tamper light is red
The system won't set and the unset light is flashing green once a second
The system won't set and the unset light is flashing green twice a second
The keypad isn't showing any lights and is completely unresponsive
For some suggestions of how to fix the above problems, check out our Veritas Trouble-shooting page >>
How to fix Texecom alarm guides
How to change battery in Premier wireless alarm sensor:
How to change battery in Texecom alarm panel: read instructions here >
How to fix Veritas alarm problem
How to fix broken Texecom alarm
How to turn Veritas alarm off
How to set Veritas alarm
Texecom Installer manuals
Here's a full list of downloadable installation manuals for the various Texecom alarm panels.
User guides & manuals
If you're simply looking for manuals for your alarm system, you can access online versions of Texecom's various equipment here . . .
Texecom alarm equipment specifications
Veritas R8
Premier 24
Texecom Veritas Reflex PIR
Texecom Premier Elite PIR
Texecom Mirage Dual Technology PIR
Texecom Premier Elite Twin Dual Element PIR
Ricochet wireless technology
SmartCom
Texecom product reviews
Texecom alarm spare parts
Telephone support – Texecom helpline
If you've got a problem with your Texecom Veritas or Premier alarm that you really want to fix, then a good, quick and cheap option is to use our SmartSecurity Tech Telephone technical helpline service.  Get more information on how to access this service here >>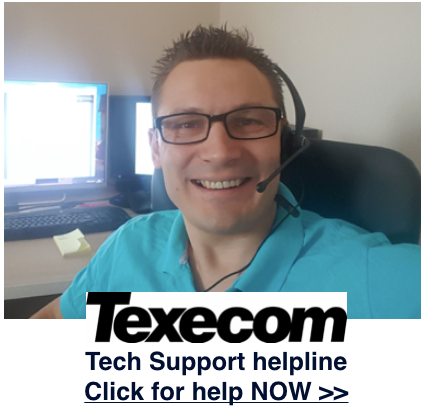 Marian is our resident in-house Texecom equipment guru.  What Marian doesn't know about Texecom security technology isn't worth knowing –  having worked as an alarm engineer for the last 10 years, specialising in installing Texecom equipment across the UK.  Get in touch and book your appointment with Marian here >>