My alarm keeps beeping once I've set my Veritas alarm If your alarm keeps beeping once you've put your code in, and won't set properly - then it's lik
My alarm keeps beeping once I've set my Veritas alarm
If your alarm keeps beeping once you've put your code in, and won't set properly – then it's likely that one or more zones are open ( e.g. back door, window etc.), or the zone is faulty.
You can check this by putting your system into WALK TEST and see if one, or more zones are showing permanently open. If yes, check all doors & windows fitted with detectors and if the zones are still showing open in WALK TEST you have a fault.
You can still set alarm by OMITTING the faulty zone* for the moment, but you'll need an engineer to look at your alarm to fully fix it.
*N.B. zone 1 is set as NOT omittable as a factory default. It can be changed in the engineer's menu, but not by a standard user.
How do I do a WALK TEST on my Veritas alarm?
To do a walk test you need to to do the following:
Enter your four digit user code + [PROG] + [0] [6] . The system is now in walk test mode. (It is advisable to perform this test with 2 people – one person watching the keypad and one person walking round the property). Each zone corresponds to the LED lights 1-8. Check each LED lights up red when each sensor is activated and should turn off once each sensor deactivates. When you have finished, press [RESET]twice to exit.
How do I omit a zone on my Veritas alarm?
To omit a zone on a Veritas alarm, you need to do the following:
Enter your four digit user code and choose your setting option, i.e. [FULL] or [PART] . Then press the [OMIT] button and the zone number(s) you want to bypass. Press [PROG] and the system will start to set.

E.g. to full set the system without zone 5:

1234 + [FULL] + [OMIT] + 5 + [PROG]
If you really need to fix problems with your Veritas alarm, then we offer a telephone support service, where you pay for 20 mins remote technical support to fix your problem.  CLICK HERE TO BOOK YOUR SUPPORT CALL >>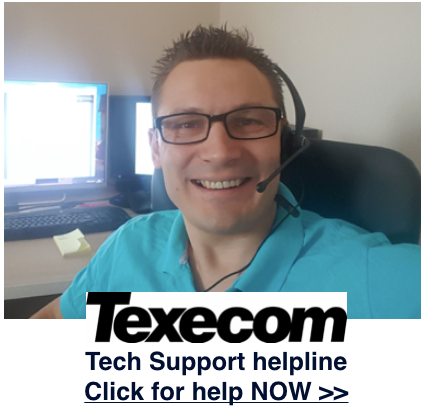 Or if you need an engineer to visit you property to fix your alarm problem, we provide an onsite engineer service which you can book here . . .