Quick guide on how to fix a faulty door alarm sensor If you're having problems with the door sensor on your home alarm system then first you w
Quick guide on how to fix a faulty door alarm sensor
If you're having problems with the door sensor on your home alarm system then first you will need to assess the reason for the sensor not working, it will likely be 1 of 4 reasons:
Faulty contact: most likely the magnetic has failed
Gap too large: the space between the two contact is too wide
Loose wires: the wires to the connectors at the back of the contact are loose / become disconnected
Damaged cable: the cable to the door contact has become damaged
Depending on the cause you will have to:
Remove and replace the contact.
Move the contacts closer together
Check the wires and fix if loose.
Replace the cable if damaged.
More in-depth faulty alarm sensor user guide
Please note, if your door alarm sensor isn't working on your burglar alarm system, then it's likely that:
a) A Tamper indicator on your alarm panel will show on the door zone.
b) It's likely that your alarm system will not set properly.
There are generally 4 reasons why the door alarm sensor will not be working:
1. Broken Contact; The door contact is broken (for example, the magnet has de-sensitised)
To fix this, all you need to do is to remove and replace the contact.
2. The Gap between contacts is too large; (The gap between the two contacts is too large)
To fix this, you need to move the contacts closer to each other.
3. Loose Wires; The wires may have come loose from the contact
To fix this, you need to check the wires and re-fix.
4. Damaged Cable; The wire to the door contact may have been damaged
To fix this you need to join and replace the cable.
Watch how to video
We've put together the following 'how to video' showing you why your burglar alarm door sensor may not be working, and how to fix it:
Still, need help?
If you still need help with your alarm, then get in contact with our team to see if we can help you >>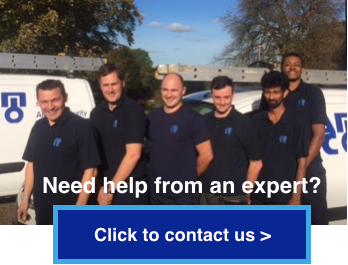 Or if you know you need an engineer then book an 'on-site visit' where one of our trained engineers comes out to your site to fix your problem. Book an engineer visit here or email us at help@smartsecurity.support