Quick guide on how to turn of power / decommission a burglar alarm Locate your alarm panelLocate the fuse spurRemove fuse from fuse spurOpen a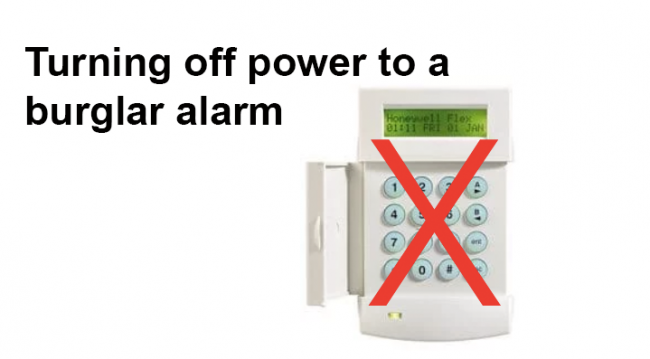 Quick guide on how to turn of power / decommission a burglar alarm
Locate your alarm panel
Locate the fuse spur
Remove fuse from fuse spur
Open alarm panel
Remove the x2 terminals on battery
More in-depth user guide
If you don't use your burglar alarm system or want to completely turn off the power to it, then you will need to do the following in order to turn the power of / decommission it:
First locate your main alarm panel – this is normally a mid-sized white box attached to a wall. Now locate the alarm fuse spur – this is usually located next to the alarm panel.
Remove the fuse from inside – by levering open the small compartment in the front of the box, and prizing the fuse out. Your alarm will now have no mains power going to it, and it will be running off the battery only. Now, open the front of your main alarm panel – by unscrewing the screws.
Locate the battery inside of the alarm panel, and remove the x2 terminal wires – red and black. At this point the outside bell will start ringing. You can't do anything about this – unless you get an engineer to do the full decommissioning for you. The bell will usually ring for 20 minutes and then stop. At this point your alarm is decommissioned.
If you want a professional engineer to fix your alarm system, get in touch with the SmartSecurity team.

Watch how to video
If you want to turn off / decommission your burglar alarm yourself, then follow the following video . . .
Still, need help?
If you still need help with your alarm, then get in contact with our team to see if we can help you >>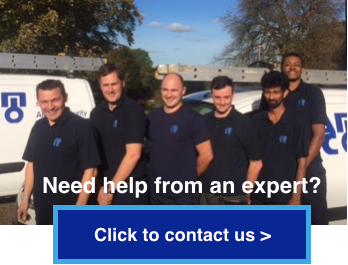 Or if you know you need an engineer then book an 'on-site visit' where one of our trained engineers comes out to your site to fix your problem. Book an engineer visit here or email us at help@smartsecurity.support