Guide to changing alarm fuse There are 2 fuses built into the installation of a Texecom Veritas alarm, both designed to protect the panel from mains p
Guide to changing alarm fuse
There are 2 fuses built into the installation of a Texecom Veritas alarm, both designed to protect the panel from mains power surges – caused either via the grid or from something like a lightning strike.  The following is a quick guide to how to check and change a fuse in the case of a blown fuse and power problem with your alarm.
The first line of defence is the 'fuse spur' external to the alarm panel (see picture below):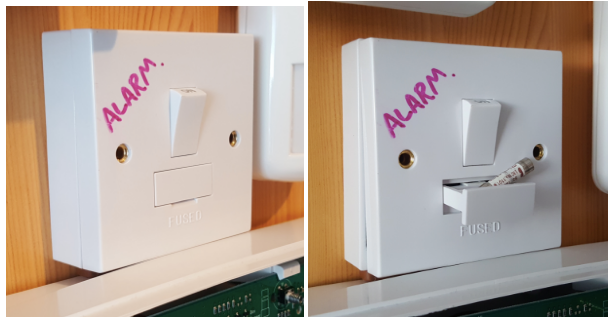 Fuse spurs vary in shapes, but generally you have to pull out little drawer where you find a fuse. This is generally a 3A fuse.  If your alarm has a bigger fuse (i.e. more than 3 amp) we recommend changing this to a 3 amp fuse.
The next fuse is located inside the alarm panel – located next to the transformer on the right-hand side. Usefully, Texecom normally leave one spare fuse right next to the terminals – see picture below.  Always use the fuse that is recommended in the installers manual. Fitting larger fuses than recommended will damage components on the PCB in the the case of a power surge.

N.B. Veritas alarm panels with PCBs made after 2017 have non-replaceable fuses – in-built into the PCB itself.  In this case we'd recommend focusing on the Fuse Spur fuse.  If this doesn't fix the problem, then it's likely that your Veritas alarm panel PCB has been 'fried' and you'll require a new PCB . . .
Need help?
If you need some help changing your fuse (with the tips / tricks from a seasoned alarm engineer) you can opt for our telephone support service, where you pay for 20 mins remote technical support to fix your problem.  CLICK HERE TO BOOK YOUR SUPPORT CALL >>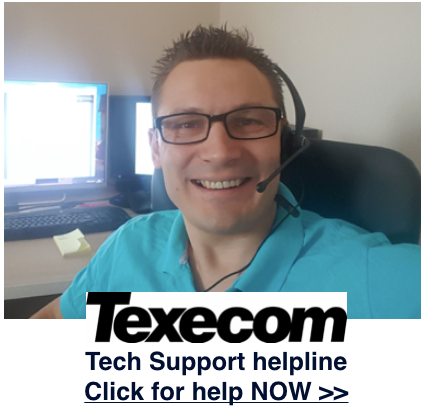 Or alternatively, you could book an engineer to visit your property to change your fuses for you – and check out your system.  Book visit here >>