How to fix Pyronix alarm faults Pyronix is a well-established UK manufacturer of burglar alarms which was acquired by Hikvision, making a whole nu
How to fix Pyronix alarm faults
Pyronix is a well-established UK manufacturer of burglar alarms which was acquired by Hikvision, making a whole number of different types of wired and wireless alarm system including:
– Enforcer wireless alarm
– Euro 46 wired alarm
– Euro 280 alarm
– Euro Mini alarm
The most common Pyronix Euro alarm problems
Pyronix are a fairly robust manufacturer of alarms, and if you've got a wired version of their system then you're likely to have had few problems over the years. The great news is that these types of alarm system can last for years, and importantly if its wired then can also be easily updated – for example adding smart technology functionality or adding new / different sensors.
The most common faults with Pyronix alarms include:
– Pyronix Euro alarm battery fault: read how to change a Pyronix alarm battery here >>
– Pyronix Euro alarm reset issue after power cut: read how to reset a Pyronix Euro alarm here >>
– Pyronix Euro alarm reset after activation: read how to reset Pyronix alarm here >>
– Pyronix Euro alarm code change: read how to change Pyronix alarm code here >>
– How to re-programme a new alarm code on a Pyronix Euro alarm: read how to re-programme a Pyronix alarm here >>

Tips on fixing your Pyronix alarm
Although alarm systems are fairly simple, when errors occur it can be quite complex fixing them if you're not trained / don't know what you're doing. For example, if you do try to fix your alarm yourself you need to be aware that
– Once you open the alarm panel without the engineers code (which you won't have and will in general be specific to the alarm engineer who installed your system) then the alarm will 'go off' (i.e. make a loud racket!)
– Opening the alarm panel lid, you'll see inside your alarm is a hornet's nest of wires – amongst which is an alarm battery
– One of the most common alarm problems are to do with battery faults – with alarm batteries lasting 4 to 5 years on average, and older alarm batteries causing problems to the alarm beyond power failure problems when there's a power cut.  It's important to understand though that replacing your alarm battery can be tricky – as the battery will be surrounded by the mess of alarm cables, and there's a risk of either you dislodging a wire (causing a fault) or getting an electric shock (fro the 240V power).
If you need help with your Pyronix alarm battery fault, watch the following video as a help guide
Pyronix alarm engineer reset
Pyronix alarm systems are programmed to have an 'engineer reset' as standard on most of their alarm systems, meaning that if you open the alarm panel box (i.e. unscrew the x2 screws and take off the lid) then the system won't let you use it again until you get an engineer reset code.
The reason why Pyronix alarm have 'engineer reset' codes programmed as standard is to stop people from tampering with the alarm – inside. It's not possible to stop someone unscrewing the x2 screws, however it is possible to programme the system to 'lock the user out' – which is what the engineer reset code is all about.
If you need a Pyronix engineer reset, you can get in touch with our team (here) and we can organise for an engineer to visit and default / reprogramme your alarm system for you – at the same time we can also remove the engineer reset code, so you don't need to rely on an engineer in the future.
Still, need help?
If you still need help with your alarm, then get in contact with our team to see if we can help you >>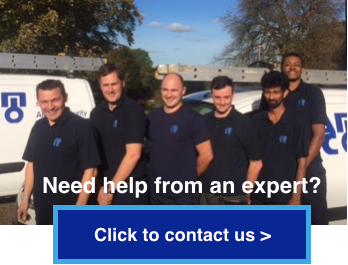 Or if you know you need an engineer then book an 'on-site visit' where one of our trained engineers comes out to your site to fix your problem. Book an engineer visit here or email us at help@smartsecurity.support