Quick guide to changing the battery in an ADT wireless sensor Remove cover carefully, unscrewing the single screw at the bottom of the sensor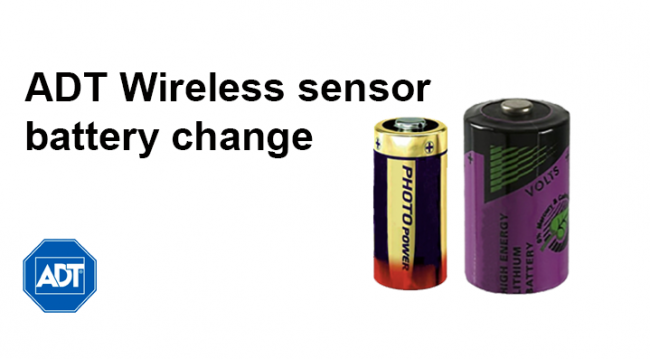 Quick guide to changing the battery in an ADT wireless sensor
Remove cover carefully, unscrewing the single screw at the bottom of the sensor (if one is included)
Tamper alarm will sound at this point
Replace battery, making sure you replace it with the correct CR123A battery and it's inserted the correct way up
Replace cover correctly, and ensure the cover is tightly fitted – otherwise a tamper alarm will trigger
More in-depth user guide
ADT alarms with Visonic or Honeywell alarm technologies both use CR123A alarm batteries.
Changing the batteries in your wireless alarm system is easy, and should be done every 12 to 24 months – depending on how frequently your sensors trigger. In order to change the battery there are 4 steps to follow.
First, remove the cover of the sensor carefully. In most cases the cover is held by a small screw. When you open your alarm sensor it will trigger the tamper alarm and start your alarm ringing (You can't do anything about this, unless you have the special engineer code). Remove old battery and replace with new one. After swapping batteries, make sure you place the cover back firmly – so as not to cause a tamper alarm problem.
Every wireless alarm system will have a different alarm battery inside, please note, you should buy alarm batteries from a reputable specialist alarm supplier. You should be careful about which manufacturer of battery you use – and make sure they're the correct sort to avoid system faults.
We hope this guide is of help. If you do need an alarm sensor battery, you can buy a pack from www.SmartSecurity.Store – our online store specialising in alarm batteries.
Watch how to video
Still, need help?
If you still need help with your alarm, then get in contact with our team to see if we can help you >>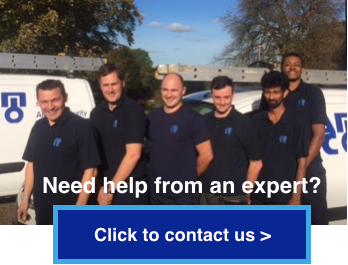 Or if you know you need an engineer then book an 'on-site visit' where one of our trained engineers comes out to your site to fix your problem. Book an engineer visit here or email us at help@smartsecurity.support