Guide to how to fix install problems with Texecom App & SmartCom Installing the Texecom SmartCom is relatively easy, however as with any piece of
Guide to how to fix install problems with Texecom App & SmartCom
Installing the Texecom SmartCom is relatively easy, however as with any piece of technology you will run into some problems / some things that don't make sense when you're doing the installation – especially in relation to making functionality work via the Texecom Connect app.
The following are trouble-shooting tips when installing the Texecom SmartCom and using the Texecom App, along with how to fix problems.  N.B. if you need professional support to fix your problem, we offer both a telephone and 'on-site' support service.  Book your 20 minute telephone support call here >>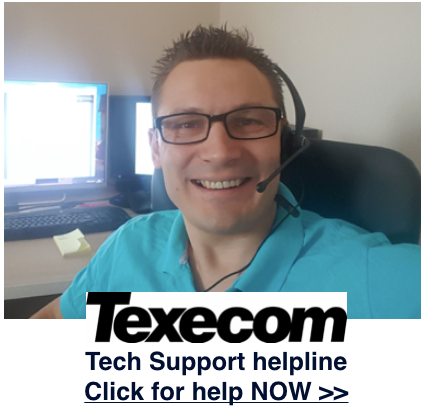 Unassigned devices
If a message appears stating that 'there are still devices that have not been assigned to a room' then this means that when you were initially setting up the app you didn't assign all devices on the system.
SOLUTION: To rectify this you need to go back to the app install process, and assign ALL devices.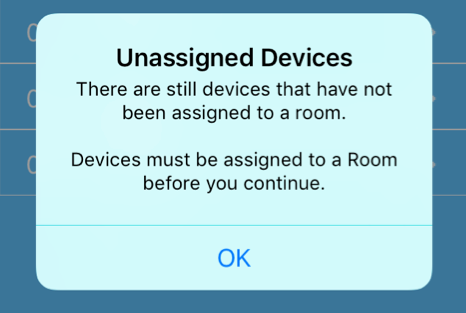 App unable to connect
If a message appears saying 'there appears to be a problem connecting to your Security System' then this means that your SmartCom has been disconnected from the internet in some way.  There are a number of possible ways to fix this / causes to the problem:
SOLUTION 1: weak mobile phone signal: you may have weak mobile signal, meaning that the app is struggling to communicate.  Check your signal strength.
SOLUTION 2: cloud server down: the Connect app relies on Texecom's Cloud server, which (like all web servers) isn't 100% reliable and does 'go down'.  In this case, you need to wait and try to connect back again – say 15 minutes later.
SOLUTION 3: SmartCom has disconnected from internet: if the above don't work, then it may be that your SmartCom has disconnected itself from the internet.  In this case, then you need to disconnect / reconnect your SmartCom or if you've connected your SmartCom via Wifi then you need to power down and back up again your router or SmartCom.
Slow Connection Speed
If a message appears saying 'Your connection speed appears to be quite slow' then this means that your mobile signal isn't as strong as it needs to be.
SOLUTION: If you don't have very good mobile signal, then you need to connect via a Wifi connection NOT mobile connection.
Alarm not able to connect
If a message appears saying 'You are currently connected but the panel is not ready' then this means that either the app or the SmartCom (in your panel) is not connecting to the internet.
SOLUTION: to solve this problem you need to check you've got good internet strength on your phone (to power the Connect app) and in your property where the alarm is (to power the SmartCom).
Additionally, as a quick first fix – you could also try closing the app and re-opening, making sure you have strong internet when you do so.  Otherwise, you should give it some time, and re-connect later.
App code generation error
If a message appears saying 'Texecom Connect App Code: ERROR' then this means that your alarm wasn't able to connect to Texecom's cloud server, from which it gets the code from.
SOLUTION: this is a bit of a waiting game.  If it appears once, then definitely try again.  If this doesn't work, then check the internet connection to the SmartCom