Quick guide to moving an alarm PIR sensor If you're decorating your house or doing some home renovations and need to move a PIR alarm sensor, then
Quick guide to moving an alarm PIR sensor
If you're decorating your house or doing some home renovations and need to move a PIR alarm sensor, then the good news is that it's relatively straight-forward to do.
Here's our quick guide to removing / replacing an alarm PIR sensor:
Remove the PIR sensor lid – normally by unscrewing a single screw under the bottom of the sensor
If there's a plastic 'lens' inside the sensor, carefully remove this too – as otherwise it's likely to fall out
Loosen the circuit board, but unscrewing a single screw
Remove all wires (N.B. normally there will be x6 wires). Please note, you must not touch we recommend putting some tape over each of the wire ends – especially the red and black wires – otherwise you are likely to short the alarm, and potentially blow a fuse / break the system.
Finally unscrew the backplate of the PIR sensor. You're now done!
N.B.1 when you disconnect the wires from the sensor if you have a tamper zone wired in, then this will set the alarm off. Simply enter your code to stop the alarm. At this point a 'tamper warning' will appear on your alarm.
N.B.2 if you want to carry on using your alarm system, you'll have to 'OMIT' the zone that you've just removed, otherwise the alarm won't set / work (see notes below on how to get your system working again).
The good news is that moving a sensor is relatively easy. That said, moving a sensor isn't without its risks – as if you want to keep the rest of your alarm working, you'll need to keep power to the system – meaning that there'll still be 12V running through the wires, which you need to make sure you don't short – otherwise this could affect the rest of your alarm system.
More in-depth notes on removing a PIR movement sensor (& video guide)
To remove or replace a PIR alarm sensor, first you need to remove sensor lid (normally requiring unscrewing a single screw) and plastic lens cover inside (if present). N.B. this will set the alarm off. To silence alarm, enter 4 digit code (a tamper message should appear).
Once inside the sensor you need to loosen the screw securing the circuit board.
Please note – you need to make sure that the positive / negative power wires don't touch – as this will short the alarm, blowing a fuse.
To fully remove the sensor you then need to unscrew the backplate from the wall and remove the wire. Do the reverse to re-fit.
How to keep using alarm system once PIR sensor is removed
Once you've removed your sensor, as noted above a 'tamper alarm' will go off. To enable you to set / unset the alarm as normal you need to 'OMIT' a zone. To do this, you need to follow the instructions of your alarm panel (you can Google this) – in general omitting a zone is relatively straight-forward.
Still, need help?
If you still need help with your alarm, then get in contact with our team to see if we can help you >>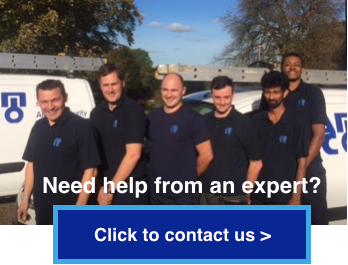 Or if you know you need an engineer then book an 'on-site visit' where one of our trained engineers comes out to your site to fix your problem. Book an engineer visit here or email us at help@smartsecurity.support